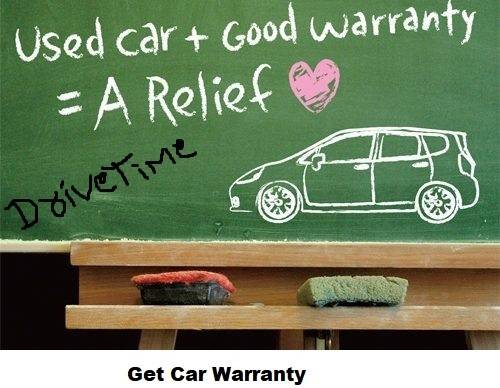 It takes a lot of time and effort and years of saving to buy your own car. Before we finally buy a car, we look for different option and offers available in the market which includes:
Who is offering the lowest price?
Best Finance and Insurance options
Warranty details
Free services and
RC transfer, in case you are looking for second hand cars.
GoDrivo.com Launch Warranty Programme for Used Cars
GoDrivo.com is a one-stop destination and an umbrella website offering all these services at best and affordable prices. Their unique features have helped not only the elite but also the middle-class families to buy a second hand car with full check and warranty. BUY USED CARS WITH NEW CAR CONFIDENCE
Their aim is to redefine you journey to use your car. Its time to use your car fearlessly as GoDrivo.com is covering all the mechanical expenses under their Warranty offer.
Buy Certified Cars and Warranty from GoDrivo.com
GoDrivo not only just gives you warranty like other service providers but also offer exclusive services of and Check 160 Points.
These checks are done and Inspected by Highly Trained Technicians who have 10+ years of experience in this field and they make sure that there are defects in the Car when it is finally handed off to the Customers.
The team at GoDrivo are confident and assured of their service and gives every customer a complete Peace of Mind with an option to Buy 1 Year Comprehensive Warranty and 3-free Services with their Certified Cars.
GoDrivo.com launchs a DriveTime Warranty Programme for Used Cars for Buyers and Users
Types of Warranty Offered by GoDrivo are:
Engine and Transmission Warranty
It covers Engine, Manual Gearbox and Automatic Gearbox
Comprehensive Warranty
It covers Engine, Manual Gearbox, Automatic Gearbox, Steering and Braking System. Proposed parts to be covered in the Comprehensive Warranty are fuel system, Diesel Injection System, Air Condition and Electrical system.
WARRANTY PERIOD
6 Months:7500 kms (whichever is earlier)
12 Months:15000 kms (whichever is earlier)
Exclusive Features of DriveTime Warranty
GoDrivo offers its customers Old and New Cars with a detailed warranty on their Car they sell. However, what make them different from other similar run business in India is that, they will also provide Warranty to cars that are not brought for GoDrivo.
It means that anyone can take a warranty, be it a person who bought the car from GoDrivo or someone who bought a car from a different dealer. It offers an ease and comfort to all those who are buying car.
For more details, visit: https://www.godrivo.com/certified-cars-and-warranty/
Call them at 8860-260-620
You can even write to them for more information: [email protected]