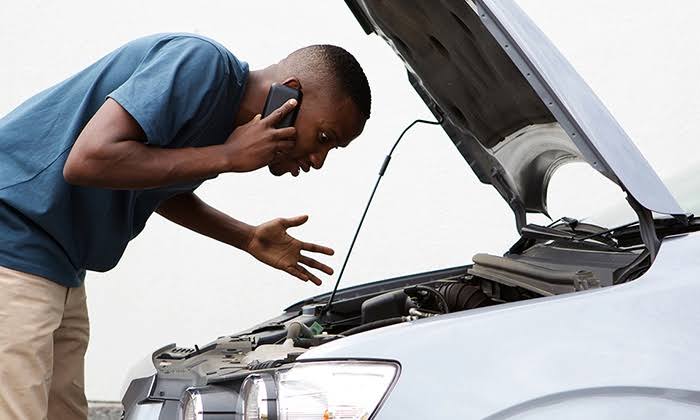 IT IS NOT NECESSARY FOR EVERYONE TO STOP USING CARS ALTOGETHER – IMPORTANT IS THAT PEOPLE USE THEIR CARS SENSIBLY .
When Using Your Car – By driving economically for example , accelerating gently and obeying traffic rules and speed limits . you use less petrol / Diesel not only do you save money. You produce less pollution and reduce the likelihood of having an accident. Also consider leaving your car at home one day a week or fortnight. By using public transport , car sharing, or a sustainable method of travel(Walking or Biking) to get to work and about, you can improve your level of fitness and the state of the environment.
HERE ARE SOME WAYS TO PREVENT VEHICLE POLLUTION
Following these smart driving practices will save fuel, reduce air pollutant emissions and reduce wear and tear on your vehicle.
Accelerate Smoothly
: try to reduce the need to slow and then accelerate by anticipating traffic conditions in front of you.
Avoid Aggressive City Driving
Starts from traffic lights and hard braking reduced travel time by only 4% (the equivalent of 2.5 minutes out of 60 minutes trip). However, fuel consumption increased by 37% and some toxic emissions were more than five times higher.
Slow Down:
excessive highway speeds add to fuel consumption over the same distance.Avoid idling for long periods : Generally idling for more than 30 seconds wastes fuel and produces additional pollution.
Switch Off Your Car At Red Signal
– To reduce pollution and save fuel
Park Your Car Properly
If you park you car sensibly you can help the other people to park his car comfortably which cause you help to contribute to less traffic.
Many cars offers the ability to use alternative fuels and alternative method to power your car. This includes Electric-Powered Hybrid cars, and cars that use alternative fuels, like Biodiesel fuels and Natural Gas. By learning more about these cars and fuels, you can find you a car that will release less pollution.
Avoid idling for long periods, your car idles anywhere from 5 to 10 minutes a day on average, depending on driving conditions. Idling your car for 2 minutes uses about the same amount of gas as going one mile. If you are sitting longer than 10 seconds, it's wise to turn off your car as those 10 seconds will use the same amount of fuel as it would take to restart the engine being shut down.
Ask your employer if you can do flexible working . By starting and leaving work during non-peak traffic periods , Say 8am to 4pm or 10 am to 6 pm , you will contribute less to congestion and produce less pollution and save fuels too as a result of not idling in traffic jams.Or if possible to consider home working. Doing so one day a week would reduce the pollution you produce by approximately 20% per week.
Use The Recommended Engine Oil And Fuel Grade For The Vehicle.
Repairs Any Leaks In the Exhaust System.
Keep Your Tires Properly Inflated –
Under and over inflated tires have an effect on the rolling resistance of the car. Properly inflated tires can improve mileage .
Reduce The Weight In Your Car –
Every 100 pounds (45.4 kilograms) reduce fuell efficiency by 1 to 2 percent.
By finding ways to prevent car pollution, you can have big impact upon the environment, your health and your finances. You will be amazed by how much money you can save by taking care of your car in the best way possible. It is our responsibility to take care of the environment, because everything that we do can have an effect that can make a difference in the future life and world of our children and grandchildren. By learning ways to prevent car pollution, you can help make an impact that will keep giving year after year.
RASH DRIVING IS MAIN CAUSE TO ACCIDENT AND TRAFFIC JAM
LANE DRIVING IS SAFE DRIVING
OBEY TRAFFIC RULES AND AVOID ACCIDENTS AND TRAFFIC JAMS ON ROADS
KINDLY HELP YOUR CITY TO CLEAN AND GRERN AND POLLUTION FREE