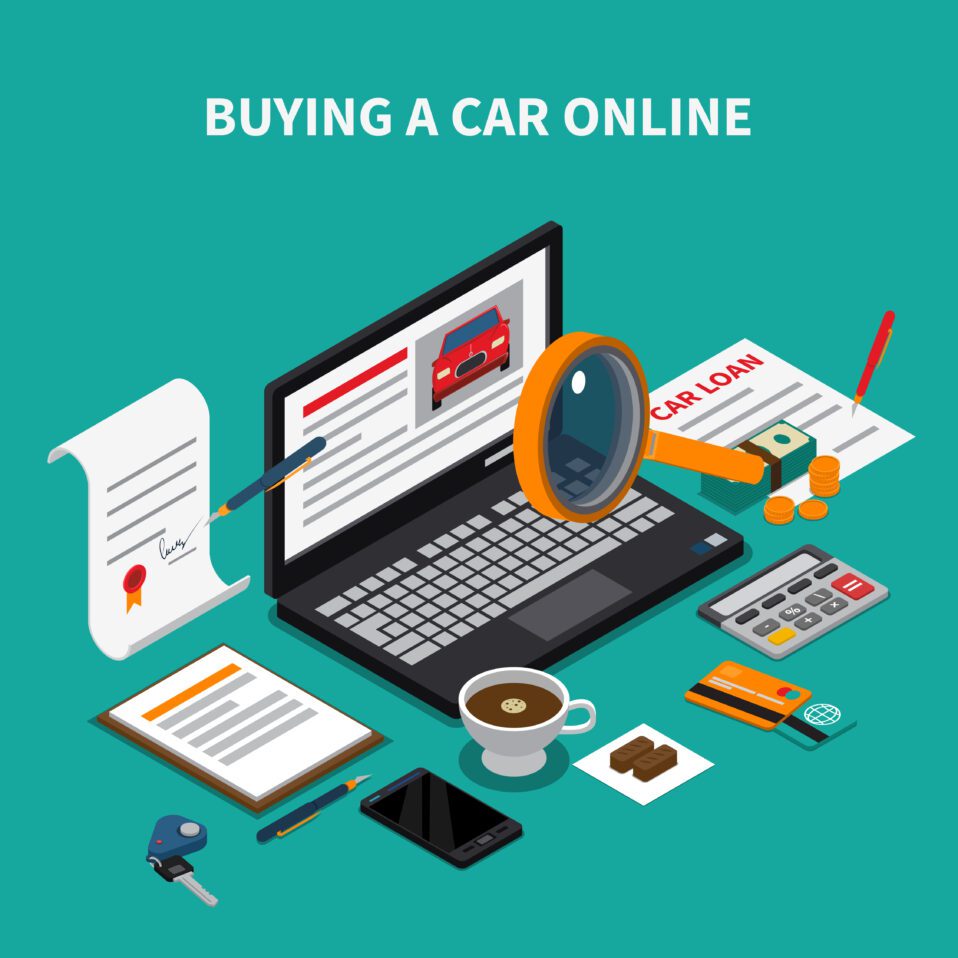 Online automobile purchases have become very popular in the ever-changing world of automotive retail. This contemporary method of purchasing autos has benefits and drawbacks. We shall examine the advantages and disadvantages of online automobile buying in this post.
Advantages of Online Car Purchases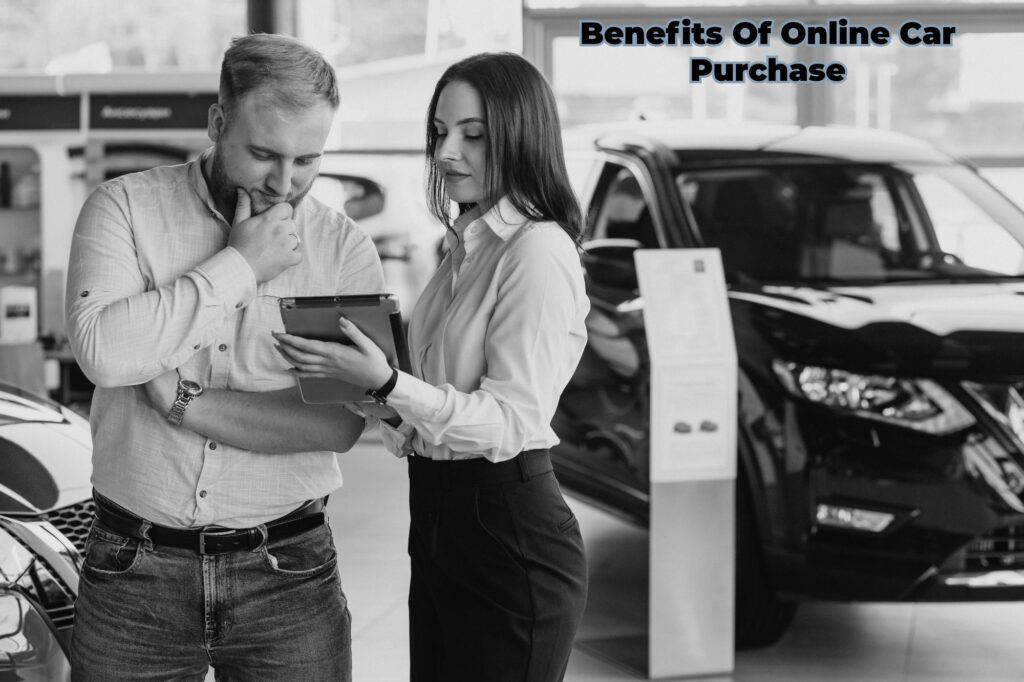 1. Convenience at Your Fingertips
Online automobile sales are particularly popular because of how convenient they are. From the convenience of your home, you can research a variety of vehicles with only a few clicks. This saves you time and effort by removing the need to visit different dealerships.
2. Extensive Selection
Online marketplaces frequently give users access to a huge selection of vehicles, including new, used, and rare models. You can browse through several makes and models, giving you the opportunity to decide with confidence based on your tastes and price range.
3. Price Comparison
Online vehicle markets make it simple to evaluate costs and offers from many vendors. You can find the greatest deal on the car you want thanks to this transparency.
4. Detailed Information
Automobile sales websites often offer thorough details on each vehicle. This comprises technical details, historical analyses, and user evaluations. Before making a purchase, consumers are equipped with useful information thanks to this data.
5. Sales strategies with no pressure
You can avoid the pressure that is frequently related to in-person sales practices at dealerships when purchasing a car online. You are free to consider your options carefully, conduct your own research, and come to a choice.
6. Virtual Showrooms
Numerous websites provide 360-degree car tours and virtual showrooms. In order to make an informed decision, this function enables purchasers to thoroughly inspect the interior and outside of vehicles.
7. Online Financing
Online resources have made it easier to finance an automobile. To better understand their financing alternatives and potentially get pre-approved for loans, buyers can use resources like EMI calculators.
8. Simplified Documentation
Online car sales frequently require less documentation. E-signatures and digital paperwork shorten the paperwork process, cutting down on time spent visiting dealerships.
9. User Reviews and Ratings
The performance and dependability of a car can be discerned through online reviews and customer ratings. This knowledge aids shoppers in making wise decisions.
10. Real-time Support
Real-time chat help is available on many car websites. The purchasing procedure is more effective since customers can receive prompt responses to their queries.
11. Transparency
Online car dealers frequently offer comprehensive history reports on a vehicle, including accident and maintenance records. Since both buyers and sellers can see each other clearly, trust is increased.
12. Time Savings
Online purchases eliminate the requirement for weekend dealership visits. Buyers can finish the full process more quickly, from research to purchase.
13. Availability 24/7
Online car listings are available 24/7, allowing buyers to browse and shop at their convenience, even outside of regular business hours.
14. Safety During Pandemics
The COVID-19 pandemic made online car purchases more secure. It lessens physical touch and enables purchasers to maintain social distance during the purchasing process.
In conclusion, buying a car online offers convenience, informational access, competitive pricing, and a shortened purchasing procedure. These advantages have changed how cars are bought and sold by making online car shopping an appealing choice for consumers.
Disadvantages of Purchasing Cars Online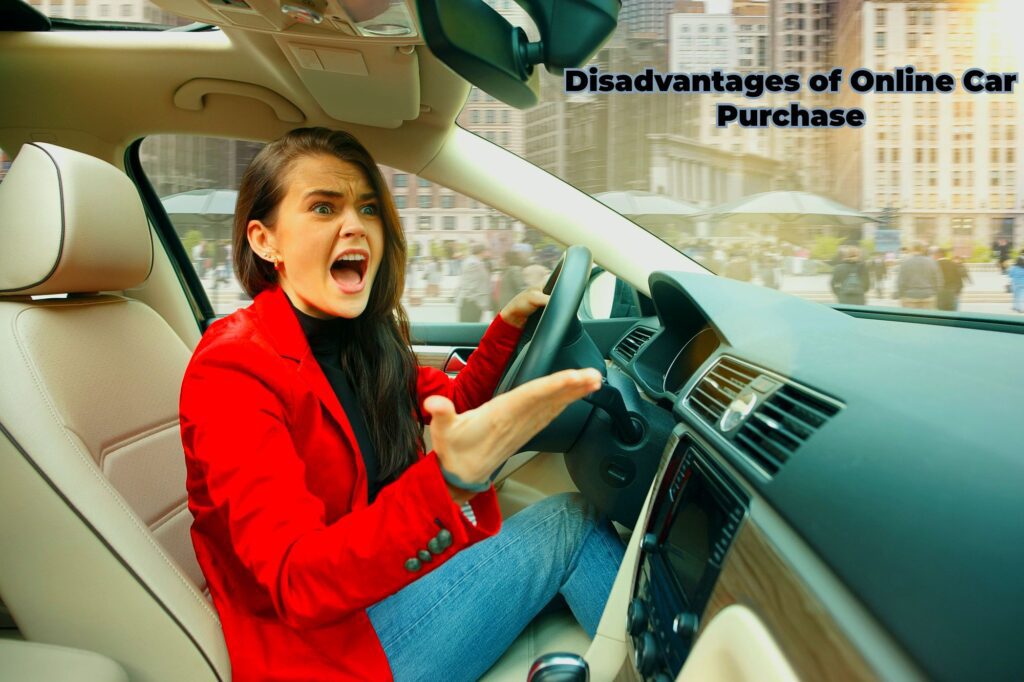 1. Lack of Physical Inspection
Online car shopping has some disadvantages, including the inability to view the car in person. You can look at images and read descriptions, but you can't physically inspect the condition of the car.
2. Risk of Scams
Online marketplaces may have dishonest merchants. To avoid being a victim of fraud, it is critical to use caution and do extensive research.
3. Limited Test Drive Opportunities
A crucial part of the purchasing process is the test drive. Your opportunity to test drive a product before making a purchase may be limited by online purchases.
4. Less Personal Interaction
Online purchases, in contrast to traditional car purchases, are devoid of the human element of dealing with salespeople. Some customers might not appreciate the help and direction offered in a physical showroom.
5. Hidden Costs
It's possible that not all connected prices, such as taxes, registration fees, or delivery fees, are disclosed in online ads. To avoid unpleasant surprises, buyers should ask about these extra costs.
6. Limited Negotiation
Online car prices could be less negotiable than those made in person. Less room may exist for bargaining on price or other terms by buyers.
7. Delivery and Transportation
Coordinating the delivery or transportation of the purchased car can be a logistical challenge, especially if the car is located in a different city or state.
8. Return Policies
Return policies for online car purchases vary by seller. Buyers should carefully review these policies to understand their options in case of issues with the purchased vehicle.
9. Delayed Gratification
Online purchases may require waiting for delivery, paperwork processing, or shipment, resulting in delayed gratification, as opposed to traditional automobile purchases, where buyers can drive the car home right away.
10. Data Security
Sharing personal and financial information online carries a risk of data breaches or identity theft. Buyers should ensure they are using secure and reputable websites for transactions.
11. Limited Warranty and Support
In contrast to established dealerships, online sellers may only provide limited warranties or post-sale assistance. The warranty's coverage and service possibilities should be requested by buyers.
12. Regional Restrictions
Some online listings may be limited to specific regions or cities, restricting the choices available to buyers in certain locations
With inherent risks, such as the inability to physically inspect the vehicle and the potential for scams. To make a well-informed decision, it's essential to weigh these pros and cons carefully before embarking on your online car-buying journey.
Conclusion
Online car purchases offer unparalleled convenience and an extensive selection, making them an attractive option for many buyers. However, they come with inherent risks, such as the inability to physically inspect the vehicle and the potential for scams. To make a well-informed decision, it's essential to weigh these pros and cons carefully before embarking on your online car-buying journey.