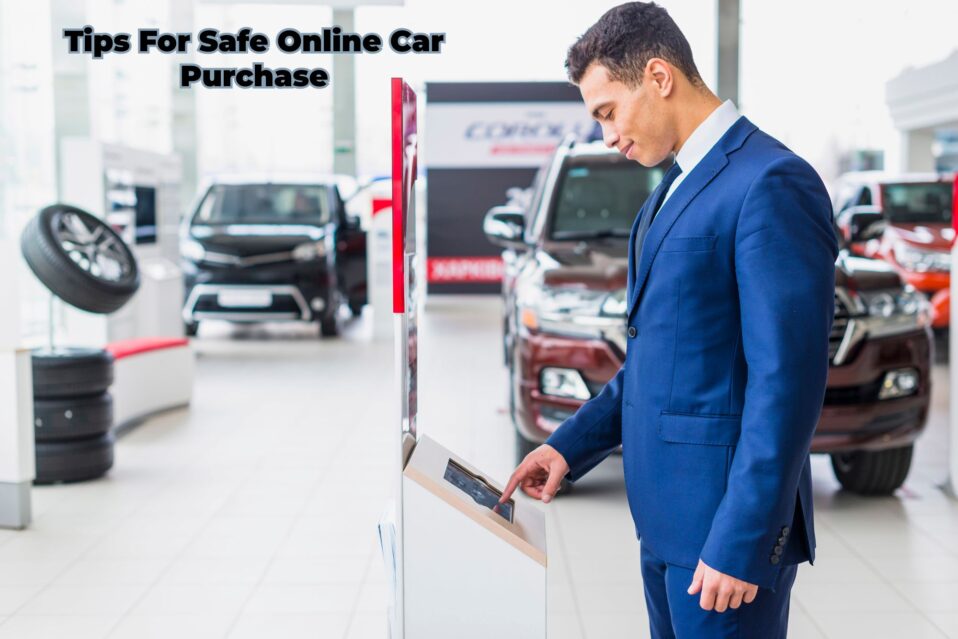 In an era where the internet has revolutionized the way we buy and sell goods, online car purchases have become increasingly popular. However, with convenience comes the need for caution. To ensure a safe and successful online car purchase.
What are Some Tips for Safe Online Car Purchases?
Safe online car purchases require careful consideration and due diligence to avoid potential scams and ensure a smooth buying experience. Here are some essential tips to follow:
1. Research Extensively
When buying a car online, knowledge is your best ally. Do some preliminary research on the brand and model that interest you. Check out the ratings, reviews, and comments left by previous customers. This will enable you to comprehend the vehicle's capabilities, dependability, and any frequent problems.
2. Verify the Seller
Investigate the seller in depth before making a purchase. Request their contact information and identity verification if you're buying from an individual. To evaluate the reputation of dealerships and online services, look for reviews and ratings.
3. Request a Vehicle History Report
A vehicle history report can offer important details regarding a car's background. It contains information on accidents, title changes, and maintenance logs. Comprehensive reports are available through services like Carfax and AutoCheck, which can aid in your decision-making.
4. Inspect the Photos
Look closely at the images of the car. Search for irregularities or indications of photo alteration. A red flag may be the absence of detailed images.
5. Ask for Additional Photos
Request additional photos or videos of the car, especially if you have concerns about specific areas or components.
6. Arrange for a Third-Party Inspection
Make arrangements if you can to have the car's condition evaluated by a reputable independent technician or inspection agency. They may offer an independent assessment and let you know about any potential problems upfront.
7. Secure Payment Methods
Make use of traceable and secure payment options. Avoid using cash and think about using escrow services, which keep the money until both parties are happy with the transaction.
8. Use Personal Information with Caution.
Keep your financial and personal information secure. Be cautious of demands for sensitive information that appear superfluous, and only give the vendor the information that is absolutely essential.
9. Review the Return Policy
Know the seller's return policy before committing to the transaction. Understanding your alternatives for returns or refunds is essential in the event that the car doesn't live up to your expectations or has hidden problems.
10. Get Everything in Writing
Make sure that all agreements, including the total cost, the specifics of the warranty, and any assurances provided by the seller, are in writing. In the event of a disagreement, this will safeguard you.
11. Trust Your Instincts
If something doesn't feel right or if the deal seems too good to be true, trust your instincts and reconsider the purchase. Your intuition can be a valuable guide in making safe online car purchases.
12. Test Drive
Plan a test drive whenever possible to evaluate the car's performance and condition firsthand.
13. Review the Paperwork
Carefully review all documentation, including the title, bill of sale, and warranty information. Ensure everything is in order before making a payment.
14. Beware of Vehicle Identification Number (VIN) Fraud
Verify that the VIN on the car matches the VIN on the paperwork. Scammers may provide fake VINs.
15. Look for Warning Signs
Avoid bargains that look too good to be true or salespeople who rush you to make decisions right away. In order to take advantage of buyers, con artists frequently feign urgency.
16. Keep Records
Maintain records of all communications, including emails, messages, and documents related to the purchase.
17. Use Reputable Websites
When looking for automobiles online, stick to well-known and reliable websites and platforms. Markets and dealerships that have been around for a while are typically safer choices.
18. Report Suspected Scams
If you encounter a suspicious listing or seller, report it to the platform and relevant authorities.
By following these tips, you can navigate the world of online car buying with confidence and reduce the risks associated with such transactions. Remember that due diligence is key to ensuring a safe and satisfactory purchase experience.