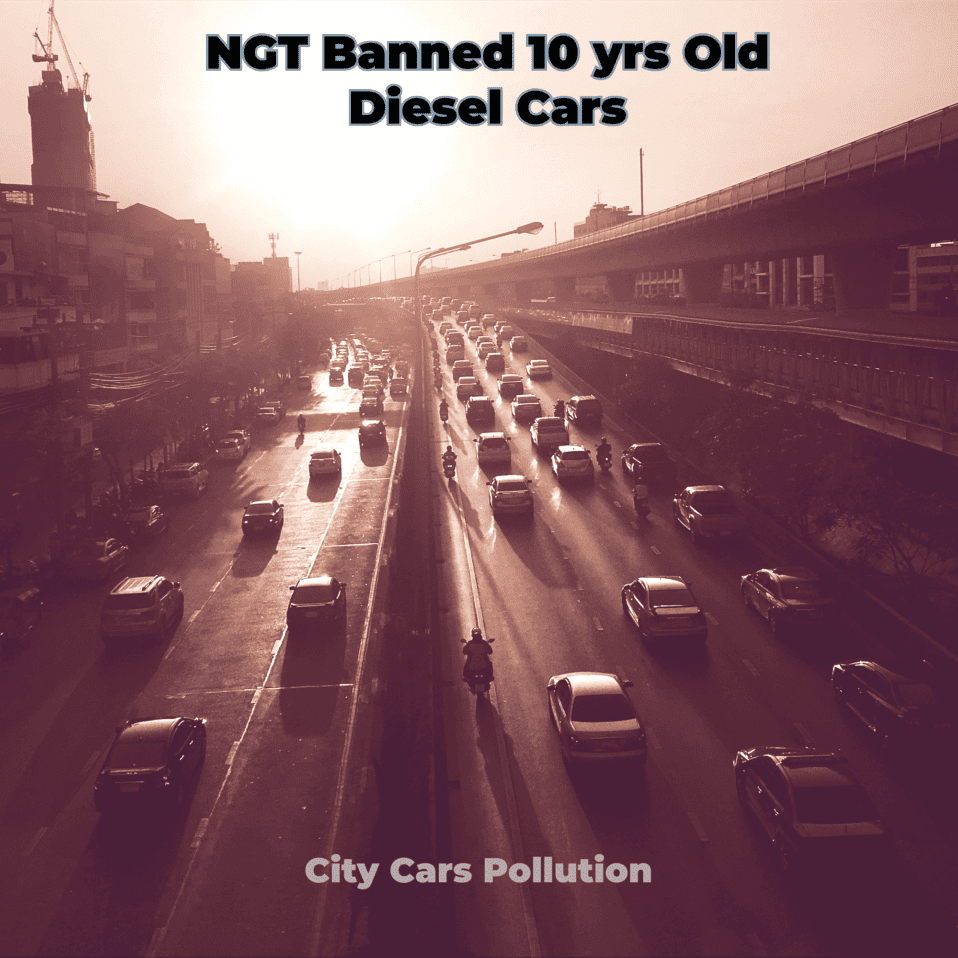 What to Do in Delhi If Your Diesel Car Is More Than Ten Years Old
The Enforcement of Diesel Cars Over Ten Years Old in Delhi: A Comprehensive Guide
Diesel cars that have surpassed the ten-year mark are now under strict scrutiny from the Delhi Police. The city has enforced stringent regulations on the usage of diesel and petrol vehicles older than 10 and 15 years, respectively, based on a judgment passed by the National Green Tribunal (NGT).
If the RTO/registering authorities concerned decide not to register the vehicle there, the Delhi government's NOC provided for other states will be revoked, according to the ruling.
NOC for Transfer of Diesel, Gasoline, and CNG Cars
For those seeking to transfer diesel, gasoline, and CNG cars to districts or locations allowed by the respective states, the registering authority or regional transport office of the Transport Department can issue a No Objection Certificate (NOC). This certificate enables the vehicle to be re-registered in another state. Additionally, the NOC will be extended to districts or states from which the Transport Department has not yet received the necessary information or updates.
Delhi Government's Push for Electric Vehicles
The Delhi government is actively replacing its aging gasoline and diesel vehicles with electric ones to combat the ongoing air pollution crisis. In a recent move, the General Administration Department (GAD) acquired twelve electric vehicles for the use of high-ranking officials and ministers in Delhi.
Navigating the Ban on Old Diesel Vehicles
If you own a diesel car that's more than ten years old in Delhi, you're likely to face challenges due to the ban imposed by the National Green Tribunal (NGT). With the Supreme Court upholding the ban, traffic officers have now started halting older diesel vehicles. The prohibition appears to be indefinite, leaving vehicle owners to explore their options.
Disposing of Your Ten-Year-Old Diesel Car
Many car owners had paid the 15-year lifetime road tax when purchasing their vehicles, not anticipating such bans. Here are some options for dealing with your ten-year-old diesel car:
Delhi declares a Rs 10,000 fine for obsolete Petrol and diesel vehicles
The Delhi government's transport department has declared that owners who are discovered operating diesel vehicles older than ten years and petrol vehicles older than fifteen years will henceforth be subject to a Rs 10.000 fine and may even have their vehicles seized or demolished. This latest declaration is a follow-up to the previously announced scrappage policy, which encourages the destruction of older automobiles in an effort to combat the severe pollution issues plaguing the national capital.
Scrapping Your Car: The Delhi government has set a fine of Rs 10,000 for obsolete petrol and diesel vehicles. Alongside impounding and scrapping, this is part of the broader scrappage policy aimed at reducing pollution.
Authorized Scrappers: The Delhi government has authorized five scrapping facilities to manage the dismantling of old vehicles and reduce their environmental impact.
Delhi Vehicle Deregistration and Tax Credit
The Delhi Transport Department is set to deregister diesel vehicles older than ten years and petrol vehicles older than fifteen years, starting January 1st, 2022. If you're an owner of such vehicles, you can re-register them in other states by obtaining a No Objection Certificate (NOC) from the Delhi Transport Department.
Why the Deregistration?
A 2014 NGT order initially prohibited the use of petrol vehicles older than 15 years and diesel vehicles older than 10 years in Delhi. This rule now extends to aging BS4 vehicles, affecting a significant number of vehicle owners. The directive's implementation will require owners to either re-register their vehicles in states with lenient regulations or opt for vehicle scrapping.
Your Choices When Your Car's Life Ends
Dispose of Your Vehicle
Any vehicle that's more than 15 years old needs to be scrapped. Regardless of whether it's a diesel or gasoline car, such vehicles will be deregistered and subsequently demolished.
Re-Register in Another State
Starting January 1st, 2022, deregistered vehicles can be re-registered in other states. However, the process requires a NOC and compliance with the NGT's regulations.
Conversion to Electric
Owners have the option to convert their old diesel and gasoline vehicles into electric ones using approved EV retrofit kits.
Selling Deregistered Cars
It is anticipated that many car owners will sell their vehicles in order to avoid losing money on the sale of their vehicles and enduring the inconveniences of registering them in a new state. You should make sure that you obtain the required NOC in addition to the other registration paperwork if you intend to sell your car in response to the deregistration order. It will assist ensure you can sell your car for its value and also make the buyer's registration application process easier if you inform the buyer about the NOC and registration requirements. you can sell your car easily after deregistering here https://www.godrivo.com/buy-car/
Buying Used Deregistered Cars
Be cautious when purchasing a used car, especially one built before 2010. These vehicles are nearing the end of their useful lives and might face limitations.
FAQ about Car Deregistration
Can a diesel car that is ten years old still run in Delhi?
A ten-year-old diesel vehicle cannot be used in Delhi since it will be deregistered on January 1, 2022. Owners of these cars will need to file for a NOC, register the car in another state, or turn it into an electric vehicle.
Will RC apply to cars that are more than 15 years old?
All cars have a 15-year RC validity period after which the RC must be renewed on a regular basis following a fitness test. The car will need to be demolished if it fails the fitness test.
What will happen after the RC's 15-year validity period has passed?
Owning a car will require you to either discard it, re-register it in a state that permits older vehicles to be used after passing a fitness test, or convert it to an electric vehicle (EV).
Can any vendor help me convert my car to an EV? You must have your vehicle converted by EV Retrofit manufacturers who have received government approval in order to comply with the law and lawfully have your vehicle registered as an electric vehicle
Conclusion
The Ten Year Old Diesel Car Rules are a significant step towards promoting sustainability in the automotive industry. As regulations focus on reducing the environmental impact of older diesel vehicles, opportunities for innovation and cleaner technologies arise. While adjustments might be necessary for vehicle owners, the long-term benefits include improved air quality and a healthier planet. Embracing these changes not only ensures compliance but also reflects a commitment to a more sustainable future.