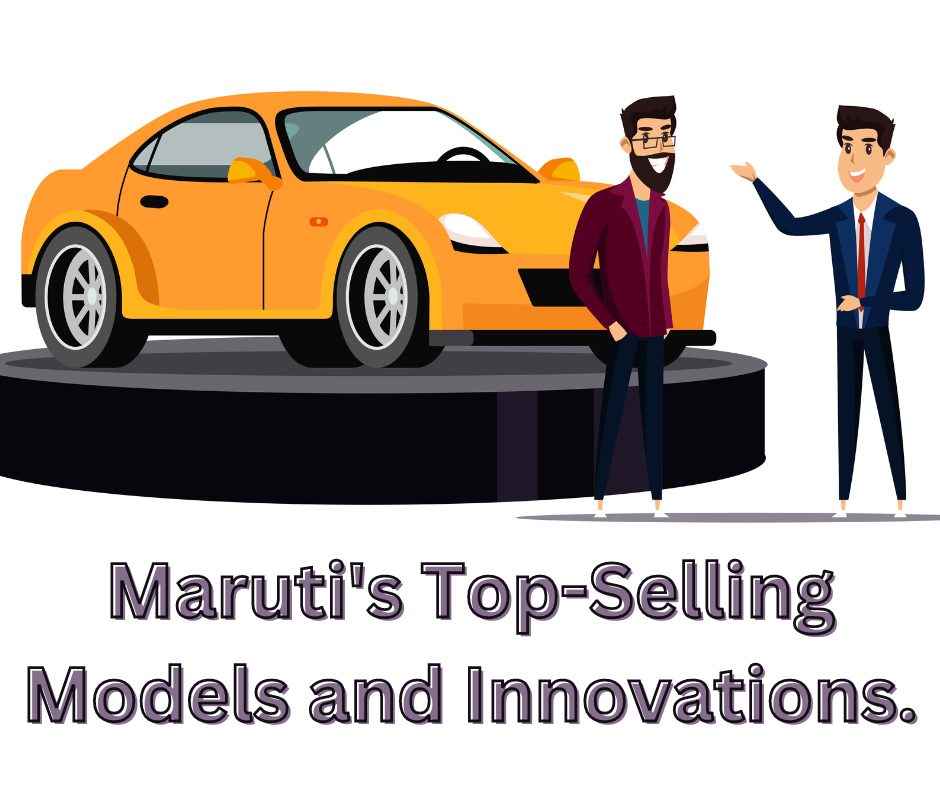 Top-Selling Models
Maruti Suzuki, one of India's leading automotive manufacturers, has several top-selling models that have consistently captured the hearts of Indian consumers. These models are known for their affordability, reliability, and popularity. Here are some of Maruti's top-selling models: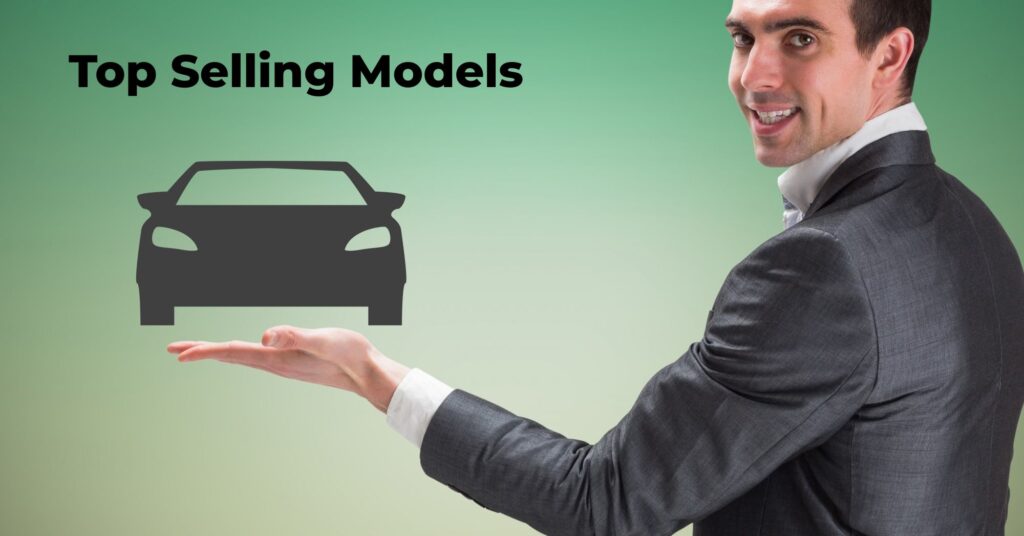 Maruti Suzuki Alto:
For many years, Indian car buyers have preferred the Maruti Suzuki Alto, especially those seeking a cost-effective model. The Alto is a great option for urban transportation because of its small size and superior fuel efficiency.
Maruti Suzuki Swift:
Known for its sporty styling, roomy interiors, and engaging driving characteristics, the Swift is a popular vehicle. Young, fashion-conscious consumers have developed a huge following for it. The Swift provides the ideal fusion of utility and performance
Maruti Suzuki Baleno:
The Baleno is a high-end hatchback that has grown incredibly popular thanks to its sophisticated styling, roomy interiors, and cutting-edge technology. Those looking for a more refined driving experience find it appealing.
Maruti Suzuki Dzire:
The subcompact car Dzire, which is built on the Swift platform, is renowned for its comfort, generous legroom, and fuel efficiency. It is a popular option for both families and businesspeople.
Maruti Suzuki Wagon R:
The Wagon R is a practical tall-boy hatchback that people adore for its roomy interior and elevated seating posture. It serves customers searching for a functional and roomy city automobile.
Maruti Suzuki Vitara Brezza:
The Vitara Brezza is a small SUV that has become well-known for its eye-catching design, durable construction, and extensive list of safety features. It appeals to people who have a spirit of exploration.
Maruti Suzuki Ertiga:
Families can travel in the Ertiga, a small MPV (Multi-Purpose Vehicle). It provides ample cabin space, plush seating, and the adaptability required for lengthy flights.
Maruti Suzuki Celerio:
The Celerio is a small hatchback with outstanding fuel efficiency and is known for its value promise. First-time automobile buyers frequently select it.
Maruti Suzuki Ciaz:
The Suzuki SX4 sedan will be replaced by it. The Ciaz is a classy and practical mid-sized vehicle from Maruti Suzuki. A well-liked design, the Ciaz received an update in 2018 with new aesthetics and extra features.
These models offer a variety of options, ranging from little city cars to chic hatchbacks and useful SUVs. The success and strong sales statistics of Maruti Suzuki have been sustained by its capacity to serve a variety of market sectors. Due to the success of each of these models, Maruti Suzuki has become a well-known brand in the Indian automotive industry.
Details about Maruti's Inventions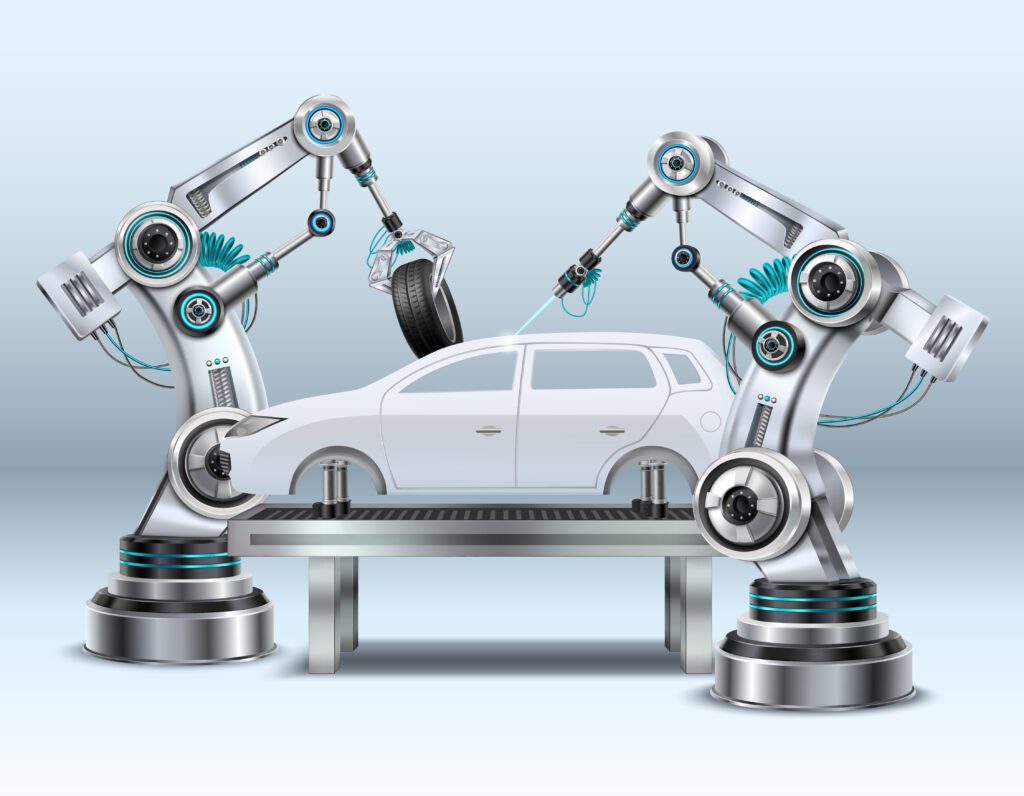 Certainly, Maruti Suzuki has been at the forefront of innovation in the Indian automotive industry. Let's delve deeper into some of the key innovations that have set Maruti apart:
K-series Engines:
The K-series engines were first launched by Maruti Suzuki and are renowned for their power and fuel economy. These engines are made to produce the most power while using the least amount of fuel. They have come to symbolize Maruti's dedication to building dependable, cost-effective automobiles.
AGS (Automatic Gear Shift):
The Auto Gear Shift (AGS) technology was invented in India by Maruti Suzuki. AGS blends a manual gearbox's fuel efficiency with the convenience of an automated transmission. For those who like the simplicity of autonomous driving without sacrificing fuel efficiency, it is a game-changer.
Advanced Safety Features:
Maruti Suzuki has improved safety features across its whole lineup of vehicles. Airbags, anti-lock braking systems, electronic brake force distribution, and other features fall under this category. The company's attempts to adhere to international safety standards demonstrate its dedication to consumer safety.
CNG and Hybrid Variations:
Maruti Suzuki introduced hybrid and compressed natural gas (CNG) models of its automobiles in response to the rising demand for environmentally friendly vehicles. With these options, people who care about the environment may make decisions that cut carbon emissions and advance a more sustainable future.
Digital Initiatives:
Digital technology has been utilized by Maruti Suzuki to enhance consumer experiences. Customers can research and buy Maruti automobiles from the comfort of their homes thanks to the development of online sales platforms and virtual showrooms. The digital revolution has improved accessibility and convenience for automobile buyers.
Options for Customization:
Maruti Suzuki is aware of the individuality of every customer. The brand provides a wide range of customization choices to accommodate individual preferences. Customers can customize their cars to fit their demands and personal flair, from color selections to accessories.
Infotainment System with SmartPlay:
The SmartPlay infotainment system demonstrates Maruti's dedication to staying on top of technical developments. It provides amenities that improve the driving experience, such as touchscreen displays, smartphone connectivity, navigation, and more.
Effective after-sales Support:
The ingenuity of Maruti Suzuki extends to its after-sales support. The company operates a sizable network of service locations and provides online scheduling tools for maintenance appointments. This guarantees that customers experience hassle-free ownership.
Sustainability in Manufacturing:
Maruti Suzuki is dedicated to using green production techniques. Facilities owned by the corporation put a strong emphasis on lowering waste, saving energy, and limiting environmental effects. This commitment to sustainability complies with all applicable environmental regulations.
Innovation is at the core of Maruti Suzuki's success. Whether it's in engine technology, safety features, digital initiatives, or sustainability efforts, Maruti continues to push the boundaries of what's possible in the Indian automotive industry. This commitment to innovation has not only won the trust of millions of customers but has also solidified Maruti's position as a leader in the market.