CAR INSURANCE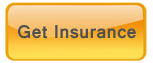 Customizing your car insurance as per your needs

Option to choose best Insurance

Road Side Assistance

No Claims Bonus protector

Online Policy Copy

Cashless Network garage across india

Avail zero dep plan for full claim settlement

Comprehensive support through our dedicated customer support team
Car Insurance
Car insurance mandatory in india. It covers damage to your vehicle due to any accident, fire, explosion, theft, etc. Its coverage against financial liability caused by injury / death of third party and its covers personal accident & passenger cover also. Car insurance is a that one might incur due to damages done to the car or in a case of theft. A pre decided value is fixed according to the Insured Declared Value (IDV) of the vehicle for the premium to be paid by the policy- holder periodically.
GET ONLINE AUTO INSURANCE QUOTE
Many company are giving you car insurance quotes, but for getting the best out of all you need to compare them. Vehicle insurance comparison helps you in getting the best car insurance plan. Only Drivetime Cars can back it up with dedicated professionals and superior claim service. Switch and enjoy the case of working with drivetime for all your auto insurance needs – including competitive insurance rates and you can save upto 60% on the premium.
Types Of Car Insurance
Third Party Liability Coverage
Third party car insurance provides cover against any legal liability to a third party caused when you are at –fault driver. It covers damage/ injury caused by you to another person / property.
A Third Party Liability Cover Is Legally Mandatory In India Under the Motor Vehicle Act.
Collision Coverage
Protects the insured financially against damage of their own car. It pays the insured for damage caused by collision which is usually an accident. Damage or loss due to theft or vandalism is not included in collision coverage.
Comprehensive Coverage
A comprehensive coverage is extensive and includes damage of car, theft etc. of vehiclalso cover third party legal liability and personal accident .
Zero Depreciation
A zero depreciation cover does not factor in the depreciation and provides for the complete coverage of the vehicle. You will however have to pay the minimum deductible which is a fixed fee of Rs. 1000 for vehicle less than 1500 cc.
No Claim Bonus Protection
A NCB Protection cover is an add on feature which will protect your no-claim bonus even if you have made a claim during the year.
Engine Protection
As the name refers, this cover is to protect your engine and electronic circuit cover especially during monsoons and at the time of flooding. Opting for this cover will help you save on major cost repairs..
Roadside Assistance
Stuckin a remote location with a flat tyre ? This cover will help you get roadside assistance no matter where are stuck. There are times when you run of fuel at unknown location or face battery related issues .
Daily Cash Allowence

If your vehicle stays in the garage for more than 3-4 days, the owner's transportation costs are taken care of if he has opted for this cover.